EUROoC Network
EUROoC will create a trans-European network of application-oriented researchers fully trained in development and application of the emerging Organ-on-a-chip (OoC) technology. The field of OoCs is advancing at breath taking pace due to its potential impact in drug development and personalised treatments of disease. New researchers entering this field must be equipped with a multidisciplinary background ranging from biology to microfluidic chip engineering. EUROoC will offer the first complete and coherent European training program on OoC by gathering participants from various disciplines (Biology, Engineering, Medicine, Physics, Chemistry) in a multi-sectoral network composed of 4 companies (3 SMEs), 2 regulation entities and 10 academic institutions. EUROoC will qualify the next generation of interdisciplinary scientists for all aspects of OoC development and utilisation, including understanding of commercialisation pathways and regulatory aspects.
Objectives
The main objective of the EUROoC proposal is the support of innovative research projects, which together target the development of advanced Organ-on-a-chip systems with higher physiological significance that go beyond the culture of monolayers on inert membranes and that directly integrate endpoint analysis. The scientific work is structured in WPs representing examples of three main tissues functionalities i) mechanical systems, ii) barrier systems, and iii) metabolising systems and an additional WP on integration, application and validation.
The second major objective of the EUROoC proposal is to train the next generation of interdisciplinary scientists to be adept in all aspects of Organ-on-a-chip development and utilisation. The necessary paradigm shift from classical 2D dish culture to 3D culture systems and microfluidic OoC systems also creates new requirements on the skillsets and expertise of the scientists responsible for the development and utilisation of those systems. Hence, to enhance the career perspective and employability, broader interdisciplinary aspects in the training of PhD students are urgently needed.
The third main objective of the EUROoC proposal is to create a trans-European network of interdisciplinary specialists working on different aspects of Organ-on-a-chip development from academic institutions, industrial stakeholders, and regulatory agencies. The EUROoC consortium combines expertise in a variety of disciplines by linking experts in stem cell biology, the human microbiome, microfabrication engineering, biomaterials, and sensor development into interdisciplinary teams focused specifically on OoC systems

AstraZeneca plc, United Kingdom
Role in the project:
Hosting secondments and delivering specialised training courses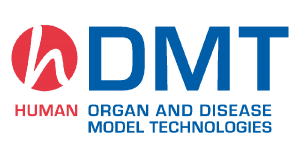 hDMT, The Netherlands
Role in the project:
hDMT's objectives are to develop human organ and disease models that closely mimic healthy and diseased human tissues and organs, through Organ-on-Chip Technology and to enable valorization and implementation of these models and make them available to interested users for all kind of applications by open access publication

Eberhard Karls University Tübingen, Germany
Role in the project:
PHD programme
Federal Institute for Drugs and Medical Devices, Germany
Role in the project: 
Hosting secondments
Input of regulatory expertise
Mon

Tue

Wed

Thu

Fri

Sat

Sun

December

1

2

3

4

5

6

7

8

9

10

11

12

13

14

15

16

17

18

19

20

21

22

23

24

25

26

27

28

29

30

31

February

February

February